Architecture Model Bell Tower Antica


Free Shipping in Europe
In Stock
Geodus price:
339.00 €
(Free EU Shipping)
In Stock

Details
Delivery
More Infos
Reviews
Brand:
AM
( Ref: AR011 )
Overall length:
34.75 cm (13.5 in.)
Overall width:
35 cm (14 in.)
Overall height:
88 cm (34 in.)
Weight:
3.90 (8.6 lb) kg
Materials: solid wood (cherry and birch)

Architecture Model.
Michelangelo had several models made of the St. Peter dome during the time he worked on it.
Discovered in an attic and newly restored, these architecture models are now a main attraction at the Vatican Museum.
Architects over the centuries have made architectural models to check details in 3D and help clients understand dimensional perspectives.
Cherry and birch wood finished in subtle shades of light and dark honey.
Sinuous curves and arches in beautifully finished wood add a fluid touch to private or corporate quarters.
Hand built architecture model, completly assembled.
Attention to detail, historical interest, authentic materials characterize this very fine architecture model made by AM, world-renowned for its museum quality reproductions.
Delivery date of the Architecture Model Bell Tower Antica *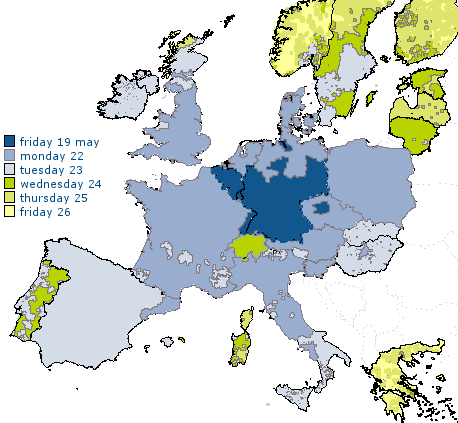 * indicative date for an order validated today.
Guarantees for the Architecture Model Bell Tower Antica

Satisfaction Guarantee

Direct Guarantee: 1 year




AM is a Dutch company created in 1968 by Haring Piebenga.

Its focus is to create a comprehensive collection of historical objects and fine art reproductions in museum quality.
AM proposes reproductions that appeal to a need for nostalgia, intrigue, and beauty.

All its products are designed in house, by its own design team. Originals are pursued at auction and reproduced with an AM twist.

For AM, 38 years later, it is always very personal. We develop our products because we like them and we believe that others will also like them… And our Cabinet of Curiosities continues growing...
Customer reviews of the AR011
(ordered by decreasing date)

Average of
5,0
based on 1 reviews.

5,0 on 5
(1 reviews)
0 last reviews

NO review is available in english.


We also recommend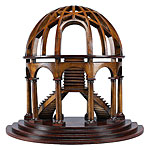 Architecture Model Demi-Dome
Geodus Price:
289.00 €
---

All orders are payable in €. Prices displayed in an other currency are only approximate and not contractual. They are based on the exchange rate of

.
Mouse-over displayed price shows the euro contractual price.