Free Shipping in Europe
In Stock
Geodus price:
4998.00 €
(Free EU Shipping)
English version, in Stock
Details
Cartography
Delivery
More Infos
Reviews
Brand:
Columbus
( Ref: 216562 )
Illuminated globe:
yes (internal cable)
Diameter sphere:
60 cm (24 in.)
Overall height:
140 cm (55 in.)
Base in:
solid wood (walnut)
Meridian in:
metal (brass)
Sphere in:
Plexiglas Heavy Duty
Lacquered Sphere:
yes (multilayer, shiny)

Patience , experience and many hours of craftsmanship characterize the large globes of the MAGNUM serie .



Perfection in detail


The map is hand adjusted. To completely cover the sphere, 12 segments are hand-cutted, coated and stretched individually by 2 persons. Each segment covers the adjacent one on 1mm to ensure optimal recovery . After drying , the map is levelized and covered with two layers of marine varnish.
The meridian is in brass. It is manually shaped, engraved and then polished with a special process that gives it a unique brilliance .

The forty hours of hand work needed for its production , the passion and unique expertise of our carpenters, fitters and cartographers make this very large globe an exceptional object .

This world globe exists in:

english

deutsch français



More Images

The Duorama map.



The

ground-vegetation *

map shows the earth's surface with the rock-mountains, the forests, the cultivated zones, the savannas, the deserts and in white the polar areas or the glaciers.
The relief impression of the mountains and sea-beds are really astonishing.

This map offers a new vision of Earth, near to photographic mode.
To reinforce its glare, the Duorama map is exclusively hand adjusted.
Delivery date of the Magnum 60 Globe Duorama *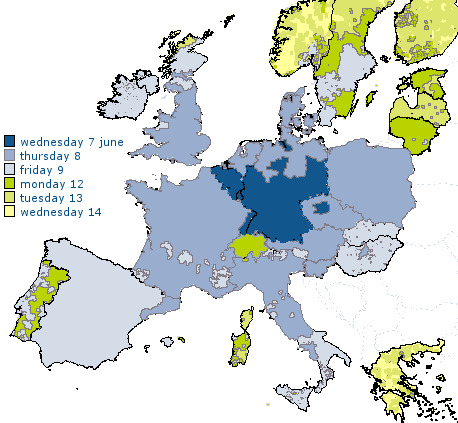 * indicative date for an order validated today.
Guarantees for the Magnum 60 Globe Duorama

Satisfaction Guarantee

Direct Guarantee: 1 year






Established 1909 in Germany, COLUMBUS is the oldest globe manufacturer in the World.

COLUMBUS quickly became and continue to be the World's best-selling line of luxury globes ( Chaplin chose in 1940 the Columbus globe "Die Erde" for his world famous film).
Popular features such as internal illumination (1948), dual-mapping (1955), the Day and Night Globe (1972) were all innovations introduced by Columbus globes.

While being innovators and leaders, Columbus is also focused on preservation of traditional globe manufacturing processes such as the exclusive mouth-blowing of crystal spheres and the hand laminating of cartography.

Customer reviews of the 216562
(ordered by decreasing date)
Details
Base:
solid wood
Meridian:
metal
Patience , experience and many hours of craftsmanship characterize the large globes of the MAGNUM serie .

Perfection in detail
The map is hand adjusted. To completely ...

0 last reviews

NO review is available in english.


---

All orders are payable in €. Prices displayed in an other currency are only approximate and not contractual. They are based on the exchange rate of

.
Mouse-over displayed price shows the euro contractual price.