Free Shipping in Europe
In Stock
Geodus price:
229.00 €
(Free EU Shipping)
English version, in Stock
Details
Cartography
Delivery
More Infos
Reviews
Brand:
Geo
( Ref: wb34083 )
Illuminated globe:
yes (internal cable)
Diameter sphere:
40 cm (16 in.)
Overall height:
50 cm (20 in.)
Base in:
metal (steel)
Meridian in:
metal (steel)
Sphere in:
Plexiglas Heavy Duty
Lacquered Sphere:
yes (multilayer, shiny)
| | | |
| --- | --- | --- |
| | | The map is hand-adjusted and lacquered on several coats. |

This world globe exists in:

english

français



More Images

The GEO map.



The

ground-vegetation *

map (switched off) shows the surface of the earth with the rock-mountains, the forests, the cultivated zones, the savannas, the deserts and in white the polar areas or the glaciers. The relief impression of the mountains and sea-beds are really astonishing.
The

political *

map (switched on) shows the countries in various colors.

This map offers a new vision of earth, near to photographic mode. The GEO map is exclusively hand adjusted.
Delivery date of the Geo-Globe Globe *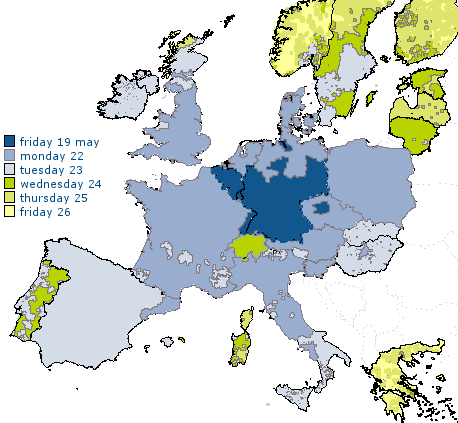 * indicative date for an order validated today.
Guarantees for the Geo-Globe Globe

Satisfaction Guarantee

Direct Guarantee: 1 year


| | |
| --- | --- |
| | Editors of the GEO review. |
Customer reviews of the wb34083
(ordered by decreasing date)

Average of
4,5
based on 97 reviews.

4,5 on 5
(97 reviews)
3 last reviews
We also recommend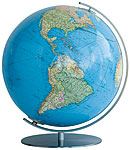 Duo Globe
Diameter: 51 cm
Base in metal
Meridian in metal
Geodus Price:
400.00 €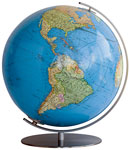 Duo Globe
Diameter: 40 cm
Base in metal
Meridian in metal
Geodus Price:
300.00 €
---

All orders are payable in €. Prices displayed in an other currency are only approximate and not contractual. They are based on the exchange rate of

.
Mouse-over displayed price shows the euro contractual price.