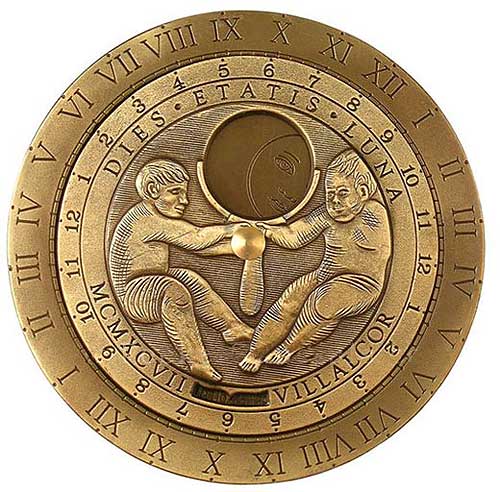 Free Shipping in Europe
In Stock
Geodus price:
69.00 €
(Free EU Shipping)
In Stock
Details
Delivery
More Infos
Reviews
Diameter:
10 cm (4 in.)
Overall height:
10 cm (4 in.)
Weight:
0.3 kg (0.7 lb)
Materials:
lacquered metal
Lunar and Tide Calendar
.
Reproduction of a Lunar Calendar from the 17th century.
Function
.
The lunar calendar (front side) gives the lunar phase and the lunar age (days that have passed since the last new moon) for any given day of the year.
The tide calendar (rear side) gives the time of high and low tide in fonction of the age of the moon.
Attention to detail, historical interest, beauty of forms characterize this very fine calendar, shipped complete with a user guide
(


)
.
Delivery date of the Lunar and Tide Calendar *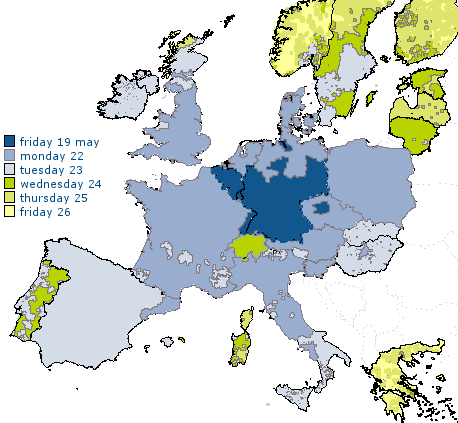 * indicative date for an order validated today.
Guarantees for the Lunar and Tide Calendar

Satisfaction Guarantee

Direct Guarantee: 1 year


Customer reviews of the A211
(ordered by decreasing date)

Average of
4,5
based on 4 reviews.

4,5 on 5
(4 reviews)
0 last reviews

NO review is available in english.


We also recommend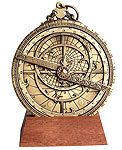 Modern Astrolabe (Medium size)
Diameter: 10 cm
Geodus Price:
96.00 €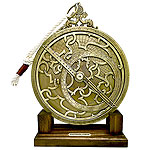 Ancient Astrolabe
Diameter: 20 cm
Geodus Price:
189.00 €
---

All orders are payable in €. Prices displayed in an other currency are only approximate and not contractual. They are based on the exchange rate of

.
Mouse-over displayed price shows the euro contractual price.